Ethyl Acetate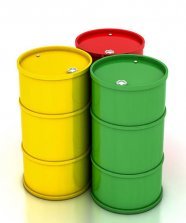 Ethyl Acetate
Price And Quantity
Kilograms/Kilograms

66 INR
Product Description
Ethyl acetate is used primarily as a solvent and diluent, being favored because of its low cost, low toxicity, and agreeable odor.[8] For example, it is commonly used to clean circuit boards and in some nail varnish removers (acetone is also used). Coffee beans and tea leaves are decaffeinated with this solvent.[9] It is also used in paints as an activator or hardener. Ethyl acetate is present in confectionery, perfumes, and fruits
FAQs:
Q: What is ethyl acetate?
A: Ethyl acetate is a clear, colorless, and flammable liquid with a fruity odor. It is a solvent commonly used in various industries, including coatings, adhesives, cosmetics, and pharmaceuticals.
Q: What is some uses of ethyl acetate?
A: Ethyl acetate is used as a solvent in many applications, including in the production of paints, coatings, adhesives, and varnishes. It is also used as a flavoring agent in food products, a component in fragrances and perfumes, and as an extraction solvent in the production of pharmaceuticals and herbal medicines.
Q: Is ethyl acetate harmful to the environment?
A: Ethyl acetate can be harmful to the environment if not disposed of properly. It is volatile and can contribute to air pollution if released into the atmosphere. Ethyl acetate is biodegradable and does not persist in the environment.
Q: Is ethyl acetate flammable?
A: Yes, ethyl acetate is a flammable liquid and should be handled with caution. It has a flash point of approximately 4 degreeC and can form explosive vapor-air mixtures.